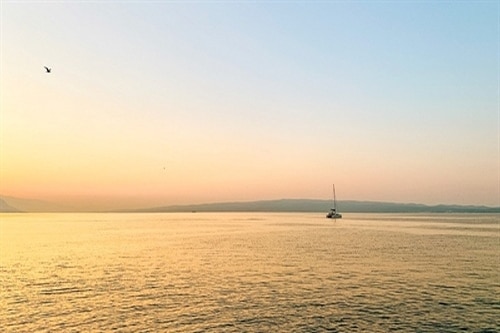 Inexperienced Aussie sailors spent 73 days stuck at sea
If there is one important lesson Melbourne man David San Gil has learnt during this pandemic, it's to always bring a few extra pairs of undies with you when you set off on a sailboat – because you never know when you might make it to land.
Mr San Gil, along with another Aussie, Colin Fuge from Newcastle in NSW, are part of a 12-person crew of novice sailors who spent the last 73 days stuck at sea in the Caribbean after being rejected by ports at multiple countries because of coronavirus restrictions.
The beginner crew would end up sailing close to 4000 nautical miles on two ill-equipped vessels – a 40-foot catamaran named 'Friendship' and a 30-foot aluminium monohull 'Josee'.
Mr San Gil and Mr Fuge spoke to nine.com.au from the French Caribbean islands of Guadeloupe, where last week he and his fellow crew members had finally been permitted by authorities to come ashore.
When the coronavirus pandemic began to sweep across the globe in March, the pair were in Guatemala, Central America.
Travelling on a shoe-string budget, they had hooked up with a project which allowed them to work in return for accommodation.
"These guys had two boats on a lake and we were helping them fix up the boats. They were teaching us how to sail and we were living on the boats," Mr Fuge said.
"Before that none of us had any sailing experience. We were freshies for sure," he added.